Packed Columns / Bed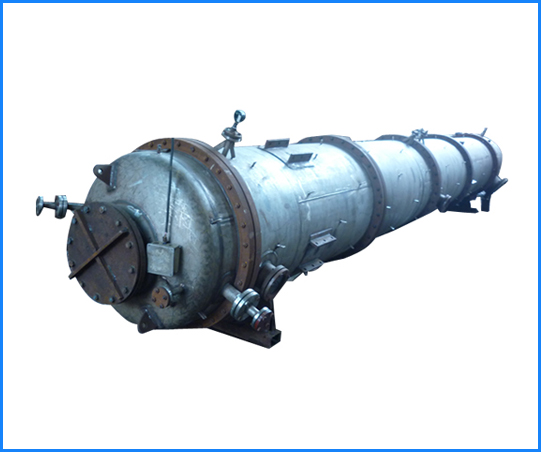 In chemical processing, a PACKED BED is a hollow tube, pipe, or other vessel that is filled with a packing material. The packing can be randomly filled with small objects like Rasching rings or else it can be a specifically designed structured packing. Packed beds may also contain catalyst particles or adsorbents such as zeolite pellets, granular activated carbon, etc.

The purpose of a packed bed is typically to improve contact between two phases in a chemical or similar process. Packed beds can be used in a chemical reactor, a distillation process, or a scrubber, but packed beds have also been used to store heat in chemical plants. In this case, hot gases are allowed to escape through a vessel that is packed with a refractory material until the packing is hot. Air or other cool gas is then fed back to the plant through the hot bed, thereby pre-heating the air or gas feed.

Material of Construction (MOC) Offered : - CS (IS 2062 Gr A/B, SA 516 Gr 60/70, BQ), SS 316, SS 304, SS 316 L, SS 304 L. SS 310, MONEL, INCONEL, TITANIUM, HASTALLOY, ETC.